Know about Ramoji Film City
A perfect location for all cinephiles and Bollywood fans! Ramoji Film City, founded in 1991 by Ramoji Rao, the head of the Ramoji group, is a spectacular getaway just outside of Hyderabad. It is spread across 2500 acres and has been certified by the Guinness Book of World Records as the World's largest Film Studio Complex.
Ramoji Film City can house up to 20 film units at once and has a variety of shooting locations such as London Street, Hollywood signage, Japanese gardens, an airport, a hospital, landscapes and buildings, and laboratories. As one of the most popular places to visit in Hyderabad, Ramoji Film City is accessible via a variety of packaged tours and buses that depart on a regular basis.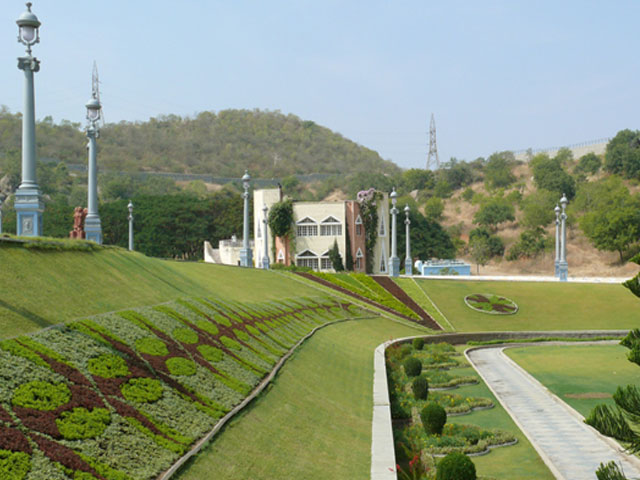 Ramoji Film City is a fun and diverse venue where you can participate in a variety of activities such as film city tours, adventure sports, and toy train rides to a number of gardens. Smaller replicas of famous national monuments, such as the Amer Palace, can also be found here. You can also walk through a variety of other sets and settings, such as royal courts and other locations inspired by various architectures from around the world. After all, if you decide to visit this location, make sure to set aside an entire day for this exciting location.
Interesting Facts About Ramoji Film City
In 2016, Film City founder Ramoji Rao received the Padma Vibhushan, India's second highest civilian award.
Film City has been recognised as the world's largest studio complex and has been certified by Guinness World Records as the world's largest studio complex.
More than 2500 films have been shot in Film City, according to estimates. Chennai Express, Krrish, Baahubali, and Dirty Picture are among the blockbusters shot here.
It has over 500 fixed locations. There are also hundreds of gardens, nearly fifty studio floors, licenced sets, outdoor locations, digital film production facilities, high-tech equipped laboratories, and technical support.
Make-up, set construction, costume design, location, finished furnishings, cameras, film production equipment, audio production, digital post production, and film processing are all part of the film infrastructure.
Ramoji Film City is unique in that it can produce twenty foreign films and forty domestic films at the same time. Not only domestic, but also international filmmakers visit.