The NagarjunaSagar Dam is one of the largest dams built in Asia in recent years and nagarjunasagar dam is one of the best tourist place in Telangana (India) . The dam, which has a majestic height of 124 metres and is India's tallest masonry dam and largest canal system network, was completed in 1969. It is one kilometre long and has 26 crest gates. The reservoir at the dam can hold up to 11,472 million cubic metres of water.
The impressive structure is enhanced by a beautiful landscape and a strikingly scenic water body. The dam takes its name from Nagarjunakonda, a nearby hillock and island where an ancient Buddhist Guru once lived. There is a well-known and well-kept museum here that houses ancient artefacts.Aside from the lake, which has regular boating facilities, tourists can also visit nearby attractions such as the Ethipothala waterfalls and the Srisailam Wildlife Reserve.
NagarjunaSagar Dam History :
The proposal to build a dam to use the excess waters of the Krishna river was drafted in 1903 by British Engineers under the supervision of the Nizams of Hyderabad. Various competing sites in Siddeswaram, Hyderabad, and Pulichintala have since been identified as the best locations for the reservoirs.
The Raja of Muktyala's perseverance paved the way for the dam's site identification, design, and construction. Nagarjunasagar was the first in a series of "modern temples" built to usher in India's Green Revolution.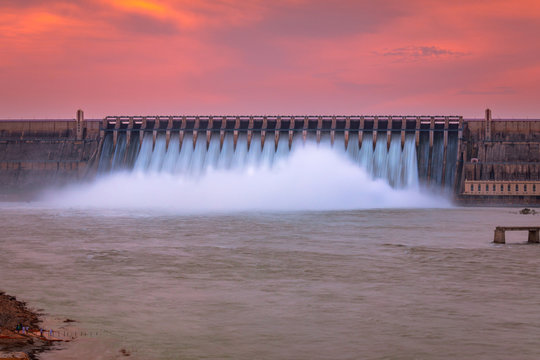 The project was officially inaugurated by Prime Minister Jawaharlal Nehru on December 10, 1955, and continued for the next twelve years.
Prime Minister Indira Gandhi released reservoir water into the left and right bank canals in 1967. The hydropower plant was built next, and generation increased between 1978 and 1985 as more units came online.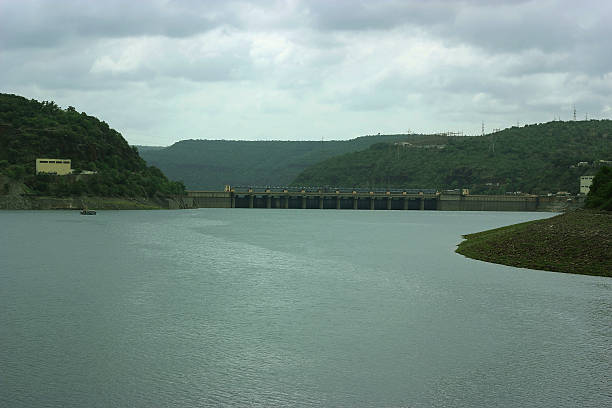 The dam's construction submerged an ancient Buddhist settlement, Nagarjunakonda, which was the capital of the Ikshvaku dynasty in the first and second centuries, the Satavahanas' successors in the Eastern Deccan.
Excavations had uncovered 30 Buddhist monasteries, as well as art and inscriptions of historical significance. Monuments were dug up and relocated ahead of the reservoir's flooding. Some were relocated to Nagarjuna's Hill, which is now an island in the centre of the reservoir. Others were transferred to the mainland.